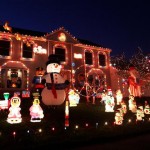 With Christmas rapidly approaching you'll be starting to think about bringing the decorations down from the loft, and let's be honest, it's one of the few times you venture up there.  Who can blame you?  It's dark, dirty and dangerous to move around in, and all sorts of things might be living up there.  However it doesn't have to be that way.
We can transform your loft from the dark forboding space it currently is into a pleasant extra room.  We'll thoroughly clean it for you, removing all the contaminated insulation, the dead mice, the dust, debris and droppings, we'll vacuum it from one end to the other and even disinfect it.  Then we'll put clean fresh insulation down, and if you want we can board it from one end to the other.  We'll even carpet it if you want us to.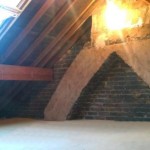 We can enlarge your loft hatch if it's too small, we can fit a sturdy ladder if you need one, we can fit extra lights, or even install a Velux window so you can see how lovely it is once we've finished.
Whatever the current state of your loft we can help make it into a warm, bright and welcoming room.  We'll even help you bring your Christmas decorations down if you want.
Give us a ring now to find out how we can help you.
01428 714031