Pest Control Products
From time to time we recommend products that we have tried and tested,  and that our customers are happy with.    Please read the information below about our affiliate links.
Our favourite products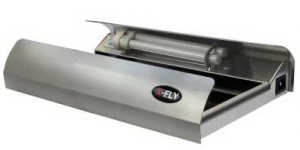 This summer's top recommendation is the Bower X-Fly 1
.
A discrete and unobtrusive fly-killing device ideal for domestic use during the summer when flies can be such a problem.
Check out this page if you need more information about the X-Fly
Affiliate product links
In some of our articles we place links to products that we have reviewed and are happy with.  Some of these links take you straight through to Amazon.co.uk
Country Services Pest Control is a participant in the Amazon EU Associates Programme, an affiliate advertising programme designed to provide a means for sites to earn advertising fees by advertising and linking to Amazon.co.uk
Thank you
If you buy a product after clicking on one of our links,  Amazon pays us a small percentage of the sale.  This does not affect the price you pay.   We would like to thank you for purchasing the products that we recommend in this way.