Domestic Services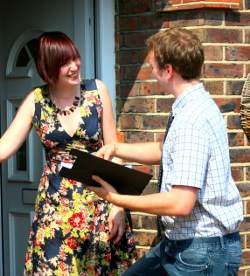 We understand how much your home and garden means to you. When you need to employ a pest control contractor, you expect a caring and professional service. 
We provide you with the service you need to protect your home and garden from destructive and unpleasant pests.
Our clients
Our current domestic clients include a wide range of properties from smaller town houses to large country estates and farms. 
Many of our customers have been with us for twenty years or more. If you need a reference, please just ask.
NEED HELP NOW? – 01428 714031
We have trained and experienced technicians working throughout the South East, in Hampshire, Berkshire, Surrey, Sussex and London.
What do we provide?
Many of our customers prefer the peace of mind offered by an routine servicing arrangement with free emergency call-outs when needed. We also offer one-off treatments of some pest species where appropriate.
We deal with all common pest species including insects, birds, rodents etc.  We also deal with problems caused by larger mammals on a case-by-case basis. We understand that you want the minimum amount of pesticide used in your home to get the job done effectively, and will advise you on all available options from exclusion to eradication where appropriate
Our servicing contracts are simple no-nonsense agreements that take care of your needs, at a sensible price
What does it cost
Prices depend on the pest species you want treated, and the size of your premises. Annual servicing contracts start at as little as £240 per annum, that's about 65p per day. Contract customers receive at least four scheduled routine visits per annum and free emergency call-outs up to the limit specified by their agreement. For a free, no-obligation survey and quotation, call 01428 714031 today.
Learn how to protect your garden
Our range of "Do It Yourself" training courses provide opportunities for householders, gardeners and groundsmen to learn how to treat a range of outdoor pest problems 'in house'
Rabbit and mole control can often be carried out safely and effectively by someone on the premises full-time, provided they have the knowledge and training required.